Six Flags
2018 Park Map & Guide
"The level of service that Tammy Hinkle provides surpasses just sending a print job to a vendor – we are working with someone who treats us like a true partner, making this relationship one that is hard to find elsewhere."
Lilly Tackett
Production Manager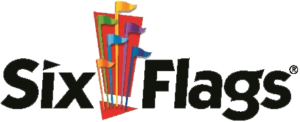 ||||||||||||||||||||||||

2017 Annual Report
Michigan State University
Eli Broad College of Business
"The whole experience of partnering with Printwell has been nothing short of fantastic. Their quality is excellent. Their people have been great to work with. They've brought creative ideas to the table that have really elevated the impact of our marketing materials."
Jeff Seguin
Digital Communication Manager

||||||||||||||||||||||||

DTE Energy
EnergySmarts of Michigan
"Just a note of thanks for helping us keep to the schedule for the fall issue. The samples and the e-mag were also warmly received and appreciated. Please also pass on our thanks to the rest of the crew. The magazine looks good!"
Scott Schofding
President
MarketingLinks
||||||||||||||||||||||||

Today Magazines
"We have grown 20%-35% each of the last 3 years primarily because of our extraordinary partnership with Printwell. The timeliness, quality of each and every magazine, exemplary service and overall value is simply spectacular and second to none. We look forward to conquering these tumultuous business challenges together for many more years to come as we strive for better every day/week/quarter/year."
Mark A. Fisher
Director of Publishing

||||||||||||||||||||||||

National Child Safety Council
"It is clear that every employee takes their job seriously and is dedicated to the quality we have come to admire. We are lucky that such a great group of people have our back week in and week out. Our Safety Coordinators, who work with local law enforcement and fire departments nationwide, often comment about how impressed they with the quality of our materials."
Barbara Huggett
Director Research & Development Department