If you have a print catalog project,
Printwell can help you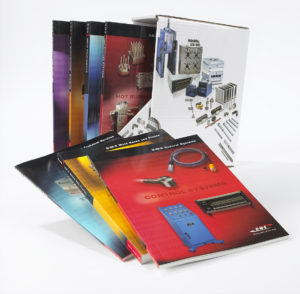 Printwell is a premiere national provider of print catalog products and services. With decades of experience helping customers from coast-to-coast, Printwell is your one-stop catalog solution provider.
We understand the importance of a well designed sales and product catalog for your business. We take pride in ensuring that everything is done just the way you want it from the look and feel of the printed catalog to the timeliness of production and staying within your budget.
Here are some of our most popular services for print catalog publishers and marketers:
Graphic Design
Our staff of art directors and designers can help you develop the look that represents your business the way you want your customers to see it. This sometimes requires us to present several styles for review before we start the page production process. If your product catalog has tables and extensive specifications, we can help select the font and point size that facilitates readability and also optimizes page counts.
Content Development
Printwell provides marketing copy, technical writing and text entry to suit your needs. Our team will meet with your sales and marketing staff to gather the necessary content for the text and graphic part of the project. If you need to build a database of product specifications (highly recommended as part of any effective e-commerce and print marketing strategy), we offer competitive rates.
Photography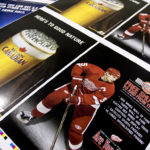 Product imagery looks the best in print and online if it is done by a professional photographer. Our graphics team will work with your marketing staff to ensure that the images we shoot have the precise look that you are going for and provide the level of color and detail that your products require.
Premedia
Preparing your catalog for print, especially if you are providing your own PDF to our prepress department, requires careful review to ensure that everything in your files is optimized for the printing press and paper combination in your project specifications. This is largely handled by our G7 Master Qualified Proof-to-Press matching systems. However, there are instances—such as stochastic screening—where special attention needs to be paid to the images during the platemaking process. We also offer color correction, photo retouching and product image outlining services.
Print and Bind Production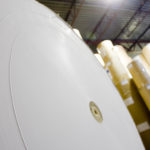 Printwell offers the widest possible set of press and bindery options available to catalog publishers. We will work with you to ensure that the correct paper is selected for your needs based on the number of pages, the distribution requirements and the shelf-life of your catalog. In some cases, you may consider an on-demand catalog solution from Printwell which allows you to produce smaller quantities for specific marketing purposes or if you are frequently updating your product information and imagery.
Digital Services
We can help you convert the content in your catalog for other marketing channel delivery such as your website, email campaigns, social media marketing and signs and banners. We offer eCatalog solutions that will convert your print content into an interactive online and searchable catalog.
Mailing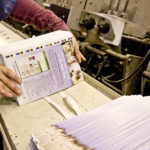 With our mailing expertise we can help to make sure that you get the optimum postal rates for targeted direct mail or bulk distribution. We work directly with the USPS and verify your catalogs onsite with the USPS before they are put into the mail stream. We will review your mailing list—or we can purchase a targeted list for you—and make sure that the appropriate mix of freight and US postal facility destinations is selected.
Inventory Management
If you need to store your catalog inventory for periodic mailings, trade shows and/or customer catalog requests, Printwell has the facilities to securely store and maintain your inventory in our warehouse at competitive monthly rates. We will provide usage reports and help you determine your replenishment and reorder requirements.
Fulfillment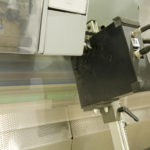 Our logistic department can handle bulk shipment of catalogs to retail locations and/or fulfillment centers with our LTL and freight partners. If you need us to pull orders and ship on demand we can establish data links between our inventory management system and your ecommerce or order fulfillment systems to ensure accurate and timely shipping through carriers such as FedEx, UPS or the USPS.